Take a look at the unique customer access portal and see how your organization can benefit from our 24/7 WAN management.
ZOOM gives customers a complete view of their networks. Customers can check link performance, bandwidth usage, and network routing. When a customer wants to make changes, they simply fill out a change request and the ZeroOutages engineering team takes care of it, no more headaches for the IT department.
Complete Network Overview
Allows customers to quickly see all of their remote sites, how each is performing and check the status of each individual sites network connectivity. The dashboard also enables customers to quickly see any network alerts and/or service notifications. ZeroOutages engineering staff can also add messages which can be quickly reviewed by our customers IT department/staff.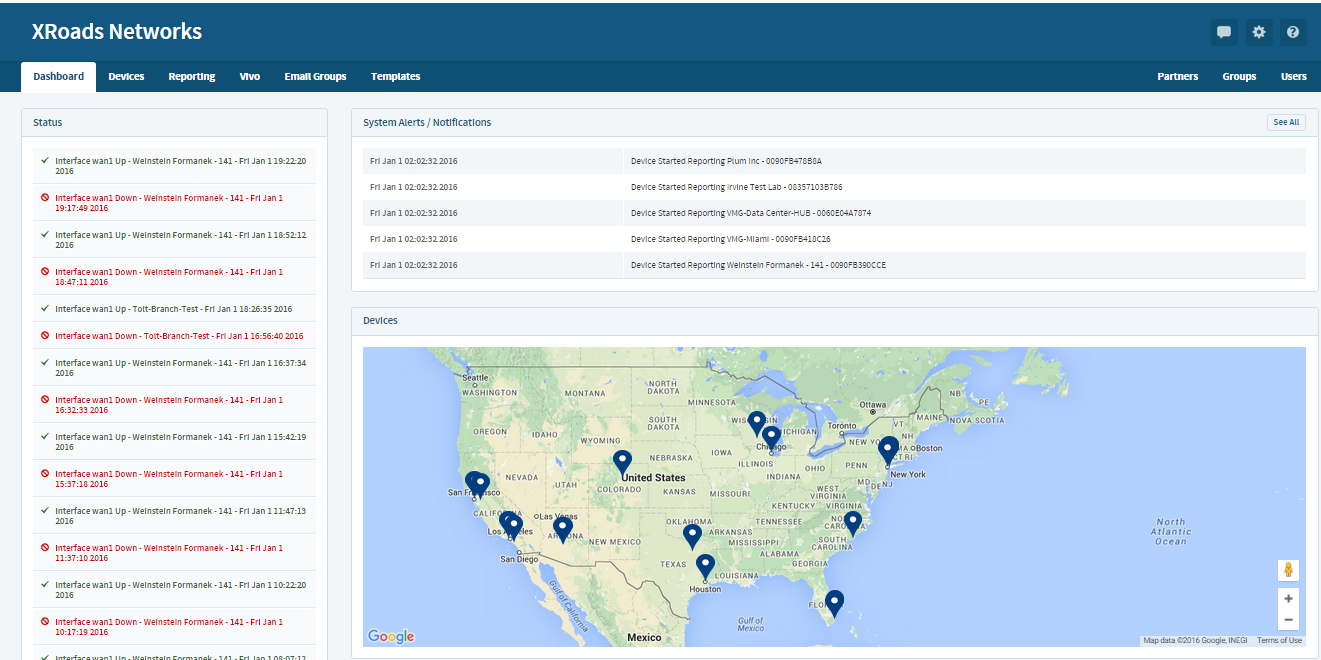 WAN Gateway Inventory Listing
This report lists all of your ZeroOutages inventory, onsite contacts, serial numbers and whether the remote devices are actively reporting back to the ZOOM portal.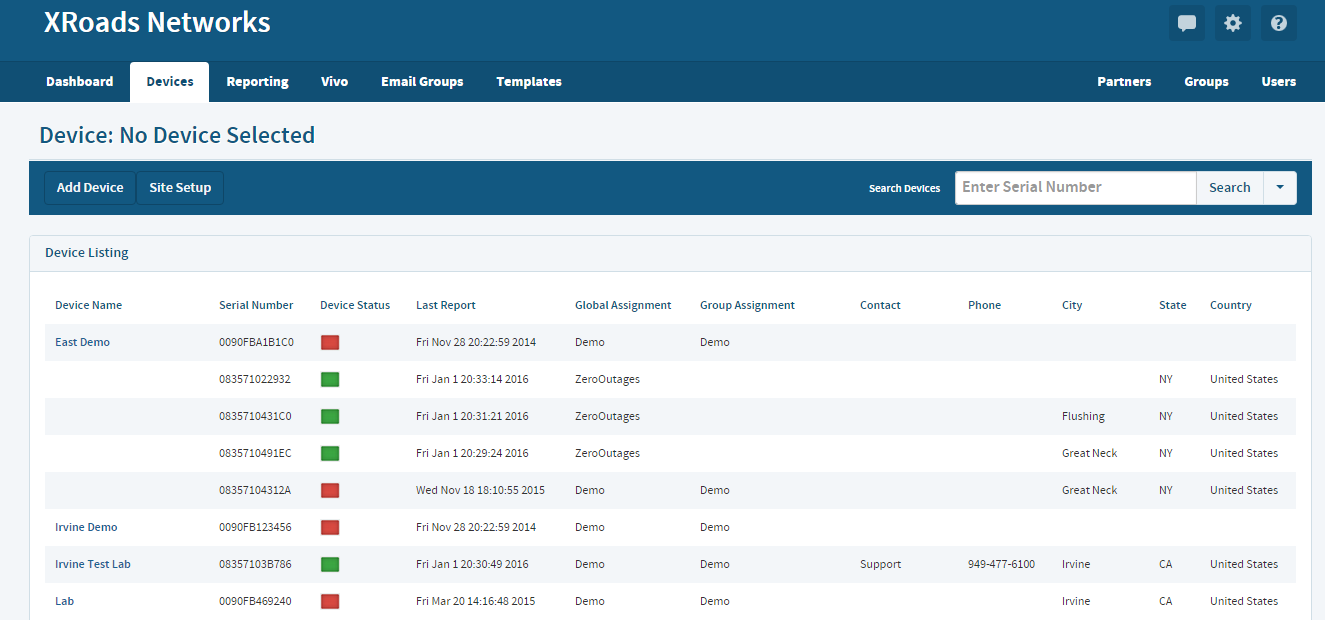 Device Tunnel/Information
This report allows customers to see exactly how the various WAN interfaces are configured on a per site basis, check the status of the links, see the deployment mode, understand how much bandwidth each link is using. When Site2Site tunnels are being utilized they are listed, along with the performance statistics of the tunnels and the most recent speed test conducted between sites. This information enables customers to quickly see how their network is provisioned and request changes as necessary.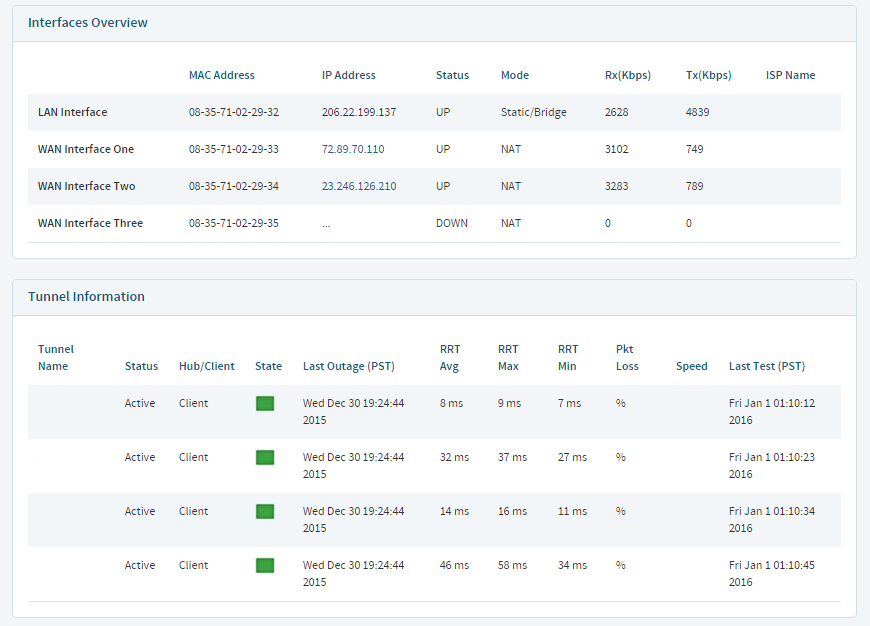 Network Usage Reporting
The portal provides numerous network usage reports, including bandwidth usage on a per site basis as well as the amount of bandwidth used for top applications. This reporting is provided in real-time and is summarized for long-term viewing. ZOOM usage reporting is collected for up to a year and allows customers to determine when network upgrades will be required based on past utilization levels. Additionally, the various usage reports enable customers to see how bandwidth is being used, by which applications, and during what periods of the day. This leads to better bandwidth management and reduced telecommunication costs.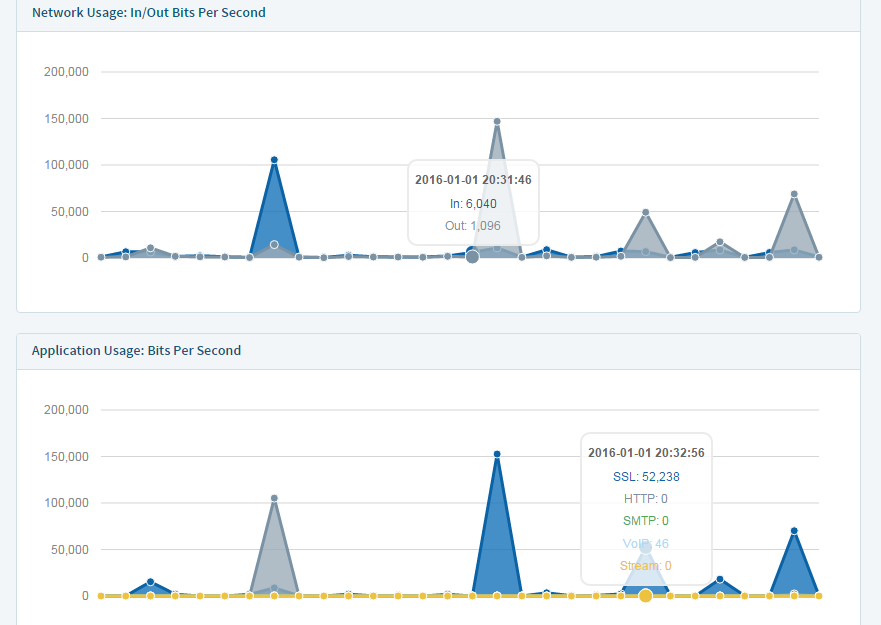 Service Level Agreement Reporting
Beyond network usage reporting, the ZOOM portal also incorporates detailed SLA reports in order to better understand how remote applications are being accessed, whether there are any problems with the connectivity to those applications, and how to better manage access to these remote applications when multiple routes are available. ZeroOutages Best Path Routing functionality is unique in the industry and was originally developed by ZeroOutages parent company (XRoads Networks) over 15 years ago for improving cloud application performance.
WAN Link Monitoring
The ZOOM portal also allows the ZeroOutages engineering team to perform more detailed network testing for customers that are experiencing problems with their WAN links. CUSTOMERS DON'T EVER NEED TO DEAL WITH THE SERVICE PROVIDER. As part of the ZeroOutages service, our engineering team contacts and works with service providers to resolve network issues, poor performance, and unmet SLAs. Get peace of mind with the ZeroOutages solution and see the improvements via the ZOOM portal reporting and WAN link scoring that is provided herein.
User Management
With the ZOOM portal our customers can grant various levels of access to various internal IT staff. With the ZOOM portal our larger customers have the ability to fully segment network monitoring on a geographic basis. Customers with multiple IT teams can divide monitoring based on division, location, or remote office size. New users can be created and granted various access rights to the portal based on the rights granted. Stay in full control with the ZeroOutages solution.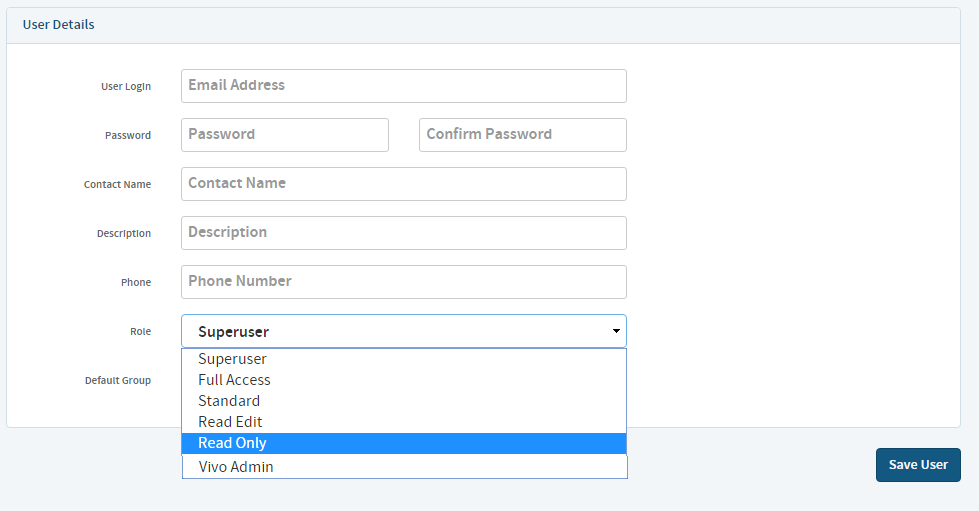 Network Testing Metrics
Round Trip Time, Packet Loss, Jitter are just a few of the many performance metrics reported by the ZOOM portal. ZOOM will also perform additional stress testing on WAN circuits to determine the scoring on a per circuit basis, this allows ZeroOutages engineering team to know how well a WAN link is performing and the likelihood of a failure before an issue can occur.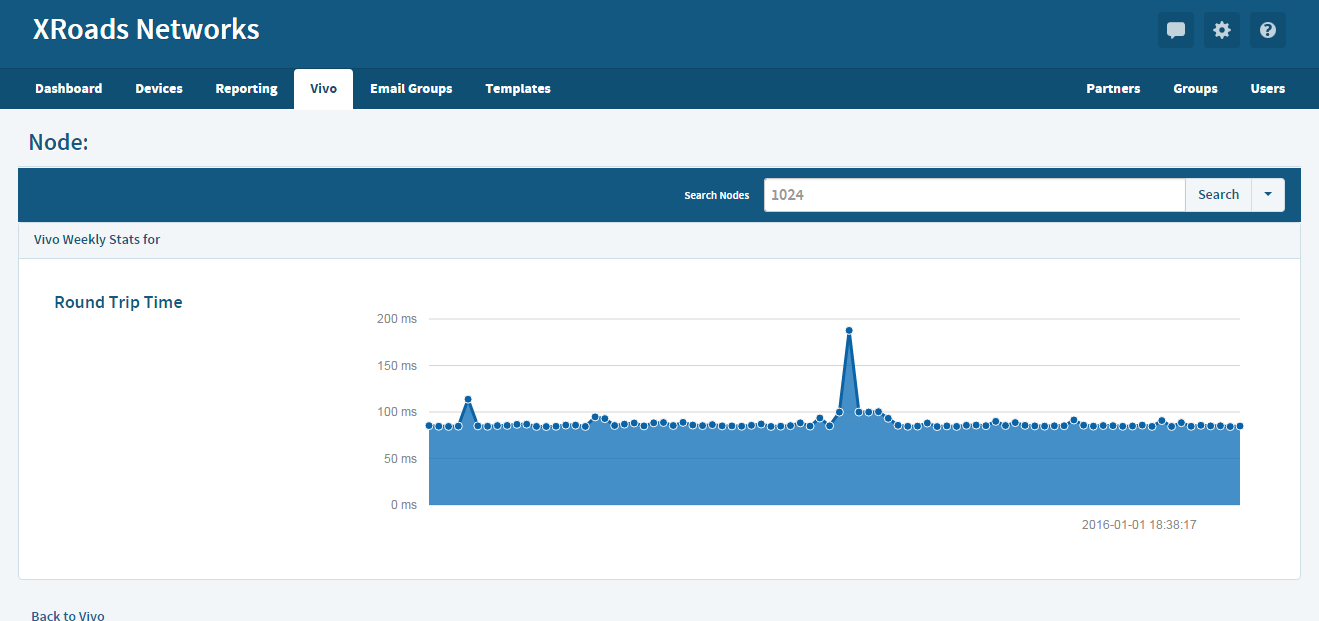 Device Status Check
Have you ever just wanted to know which WAN links were up or down? The ZOOM portal was designed from the ground up as a WAN management solution. Our focus is on WAN link monitoring, management, and optimization so the portal was designed to provide simple but detailed WAN information and provide that information in a method which is easy understand.

Comprehensive Reporting
Our customers can quickly determine exactly how any remote office system is configured, what rules have been applied to said system, and whether any changes are necessary. When a change order is made the customer can see that changes update via the ZOOM portal within minutes. ZOOM reports include a firewall rules report, intelligent WAN routing report, monthly usage reporting, and information about the gateway device hardware, and many more. Take a
demo
of the ZOOM portal to see for yourself.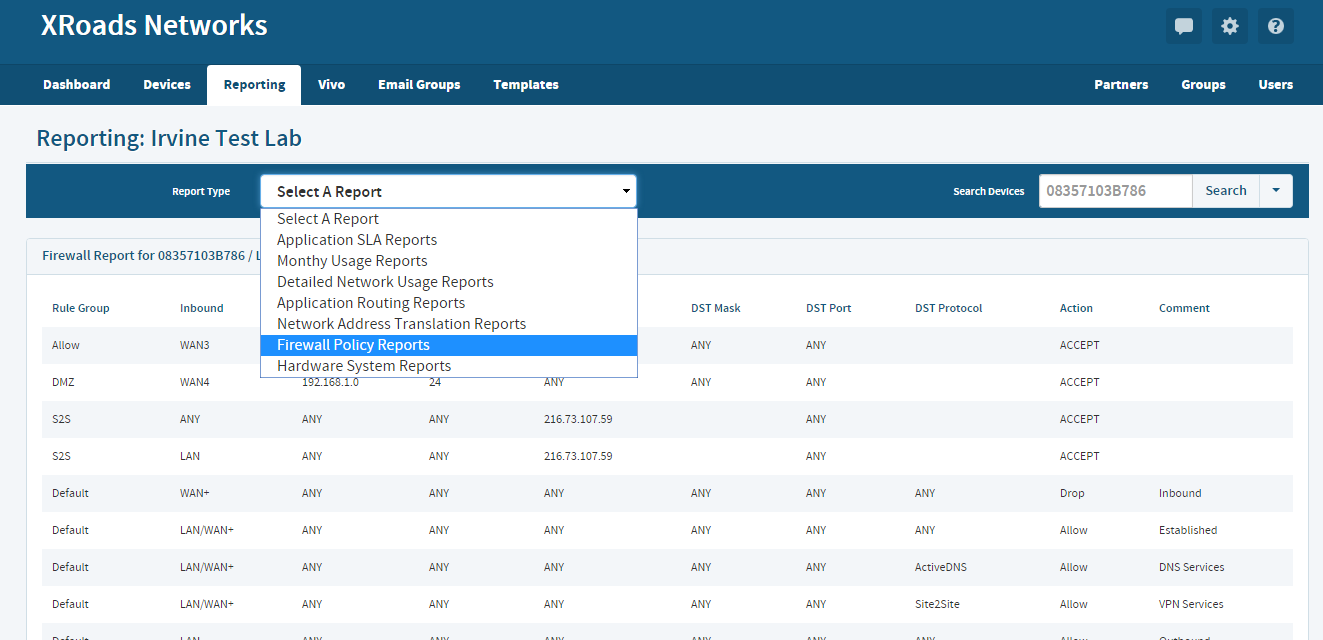 Global Map View
One of the top features mentioned by our customers is the ability to see their entire WAN network via a simple to view network map. This map gives a quick overview and provides additional detail via a quick zoom in and/or gateway selection. Detailed individual device information can also be viewed by simply clicking on a site and then selecting the name of the device. Eliminate WAN headaches and allow ZeroOutages engineering team to resolve WAN service issues, become a ZeroOutages customer today!